Guilderland Youth Group
For Youth… By Youth!!!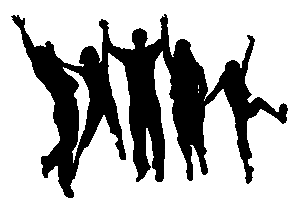 Teens in grades 8-12 gather for fun, fellowship, learning and service through interactive study experiences, guest speakers, trips and missions.
Find out what God has in store for the perfect YOU that he made YOU to be.
Guilderland Youth Group is an open gathering of youth in grades 8-12 We meet to relate, to be social, to empower young people as world-changing disciples of Jesus Christ, to nurture faith development, and to equip young leaders. We meet 3-4 times per month for FUN, SERVICE, LEARNING and WORSHIP experiences. If you are looking for a group of young people to GO and DO – this is for you!!!
You can Go…
Summer Camp is a great way to get out in the Adirondacks and listen to God, discover yourself, and reconnect with our earth! Weekly sessions available for all ages! Scholarships are available through our church and through the conference. Family camping and retreat opportunities also available. See http://www.skyefarmcamp.org/ for descriptions of camps and to register. Contact Mary Neitzel for information regarding camp scholarships at mneitzel@nycap.rr.com
Service Opportunities for those seeking volunteer hours in our community. Give back to the community you love by lending a hand. Youth Group participates with the Guilderland Food Pantry, Regional Food Bank, Ronald McDonald House, Habitat for Humanity, World Vision and Samaritan's Purse. Individual opportunities for fundraisers also are possible! Watch for announcements on a trip to Mission Central coming soon! High School Juniors and Seniors can apply to participate in the UMCNEJ Mission of Peace
– an international opportunity be God's Hands and Heart in the Global community. Locations vary, scholarships are available.
Youth Gatherings
such as district, conference and Global Youth Conferences! Meet other United Methodist Youth. Make faith relevant to your life as a teen! Learn how to handle questions about your beliefs and tackle the tough decisions. District Youth Events happen locally in the October and January. Conference Youth Events happen in November and March. The next Global Youth Gathering is set for July, 2019 in Kansas City!
Weekly Meetings,
September through May, are an opportunity to learn about who we are as God's Children and find our Place in God's Kingdom with lessons, music, games, activities, outings, guest experts and so much more! Come hang out when you can- it's a great place to just be yourself and explore all you can be!
You can Do…
Through Christ, all things are possible. (Philippians 4:13) There you have it – the Bible says so! You can do ANYTHING! With the power and strength of Christ and each other, all things are possible. Let's push some limits together and see what happens!
Meeting times: Sundays 7:15 p.m. at McKownville UMC in Youth Room unless off site for a specific event.
For extra info contact Angela Stott at arthurndakota@verizon.net
The Mission of Peace is a yearly journey of discovery and Shalom to nations in our global community sponsored by the Northeast Jurisdictional Council on Youth Ministries of the United Methodist Church. Each year, every Annual Conference of the United Methodist Church in the Northeastern Jurisdiction may select up to four youth to share in this experience. On each MOP, participants worship in churches, meet youth in churches and civic organizations and share with people who have a similar longing for peace and understanding. These times have been the high points of each MOP experience.
The Albany District Council on Youth Ministries (DCYM) is a group of youth that plan events and gatherings to be attended by other youth from the Albany District. Any youth from the Albany District grades 7-12 are welcome to attend a DCYM meeting and get involved. In the past we have hosted Project Jesus gatherings, a game day, a sledding party, and others.
Keep an eye on this website for upcoming events!
http://albanydcym.weebly.com/
Upper New York CCYM
Do you believe that youth have a voice in the United Methodist Church? Do you wish your voice could be heard? Then consider joining the Upper New York Conference Council on Youth Ministries (CCYM) this spring! Youth in grades 7 – 12 serve on the CCYM until they graduate, or until they otherwise step down from serving. So every year, there are openings for new youth to join and become part of a great discipleship and personal growth experience! Now is the time to add your name, and your voice, to this team whose entire focus is on connecting youth to God through the church.
Membership:
In our UNY Annual Conference, the CCYM is comprised of 4 youth and 1 adult from each of the 12 districts. In addition there are 2 more youth from each of the 5 metropolitan areas: Albany, Binghamton, Buffalo, Rochester and Syracuse.
Join: To become a member of the Conference Council on Youth Ministry, contact your District Youth Coordinator, your District Superintendent, or one of the Conference Council adult leaders. A full list of contact information is available on the Conference Council on Youth Ministry page of the Upper New York website.